The TANEC PRAHA Festival reached out to artists with a new challenge this year: Come with us to explore and discover the magic of Lower Žižkov! A gordian knot on the border of Prague 1, 3 and 8, lower Husitská and the genius loci of a seemingly inhospitable part of the district.
30 brave candidates accepted the open call, and we selected four groups of very young art school graduates or students to work with seasoned veterans, often teachers at these schools, for the final implementation.
They explored the inconspicuous, inhospitable and infamous zones of this specific locality for us. By movement, thought and senses. Now they are ready to share their stories. Are you ready to listen?
Special thanks to:
Dan Merta, Josef Vomáčka, Kiosko - Kavárna Pod Korunami stromů, České dráhy, a.s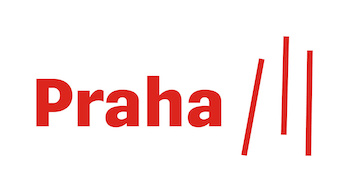 Come and experience ŽIŽKOV as you may not know it. Listen to its story as told by artists, urban planners and historians. Four locations, four original site-specific performances, one festival, dozens of stories.
With regards to the current Covid related measures we kindly ask you to reserve your place at each of the four open-air performances individually. In case od inclement weather check our Facebook for updates. 
 
I. Meet us in the enclosed space of Kostnické Square, where residents can practically see into each other's apartments, a community of so many different human stories calling for tolerance. You will be accompanied by Jana Látalová / Marta Trpišovská / Lea Švejdová and SPOLK (CZ).
15:30 | Kostničák | Kostnické náměstí (Kostnické Square) | GPS: 50.0857044N, 14.4478583E
II. Explore with us the place "at the bottom", a neglected city zone around the railway bridge. Hostility, concrete and abandonment, or a future garden? What you see depends only on the point of view. You will be accompanied by Ran Jiao (CHN).
16:15 | Urban Birds | Greenery under the railway bridge opposite the PONEC Theatre | GPS: 50.0875219N, 14.4429778E
III. Climb up with us! The stairs to Vítkov as a space for passing, which at the same time connect two city districts. Who will meet whom, what's at the top and what's at the bottom? And in between? How far is it to the top? You will be accompanied by Eliška Vavříková / Jarka Šiktancová (CZ).
16:45 | Who did I meet?​ | Stairs to the Vítkov Hill closest to PONEC | GPS: 50.0881725N, 14.4443269E
IV. Look for your own direction with us at an inconspicuous turn at the Army Museum, a place where everything suggests transience, the curvature of space-time. The hope of finding a better future is just around the corner… You will be accompanied by Markéta Jandová (CZ).
17:15 | Marš! | The first turn above the Army Museum Žižkov | GPS: 50.0877664N, 14.4456450E
​