CREATION:
Clarice Lima (BR), Catarina Saraiva (PT), Nina Fajdiga (SL), Aline Bonamin (BR) 
CHOREOGRAPHY, DIRECTION:
Clarice Lima
DRAMATURGY:
Catarina Saraiva
MOVEMENT ASSISTANCE:
Nina Fajdiga, Aline Bonamin 
PERFORMERS:
Nina Fajdiga, Aline Bonamin, místní účastníci
COSTUMES:
Onono / Ad Ferrera, Sirley Ferreira, Maria Elizabete Vasconcelos
COPRODUCTION:
Big Pulse Dance Alliance, coproduced by festival TANEC PRAHA (CZ), New Baltic Dance (LTU), Sismògraf Dance Festival (ESP), Julidans (NLD), presented by Tanz im August/HAU Hebbel am Ufer (DE), co-funded by the Creative Europe EU programme
COPRODUCTION, MANAGEMENT:
Linha de Fuga Associação Cultural (PT) 
PREMIERE:
7 May 2022, Vilnius, New Baltic Danse
DURATION:
30 min
This presentation is happening with the support of Perform Europe as part of the Woods project.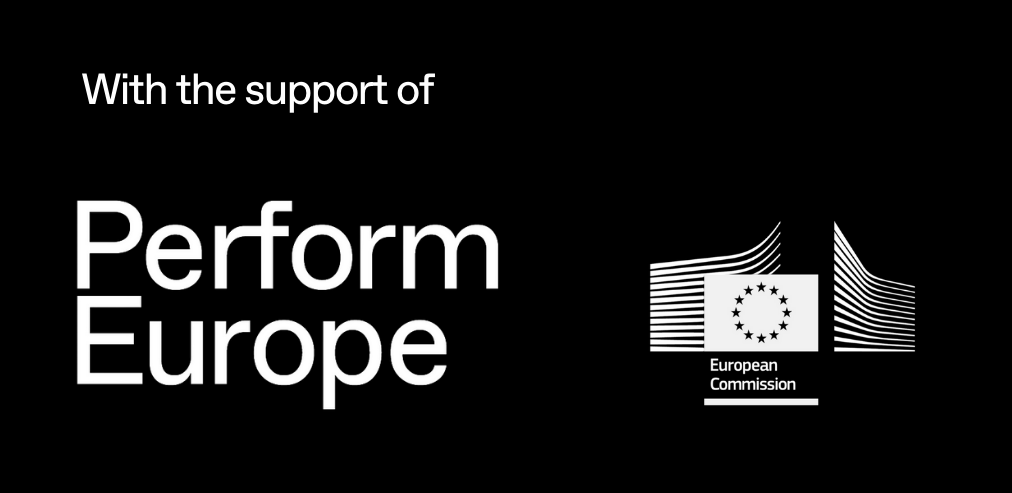 Pause for a moment on your way through the city in a unique, colourful forest. Woods, somewhere on the border between dance, performance and visual art, invites us in a creative and poetic way to look at the urgent current issues of climate change and life in our society. All from a novel point of view, literally "upside down". Performers from Brazil, Portugal and Slovenia, together with members of the general public, transform into strong trees. How long can they stand on their head? And how much longer will our forests survive?
Woods is not just a movement performance. It is an appeal for dialogue on today's society and climate change. The need to give an answer to a world that is crying out for change. Because there is no planet B.
At the heart of the project is sustainability. Like diverse nature, the performers appear in motley skirts of various colours, patterns and textures. Each is different. They were created in collaboration with fashion designers and big brands using "upcycling" – and from the waste material that would no longer be used on the market impressive costumes were created for the performance. They find inspiration in the work of Brazilian landscape architect Roberto Burle Marx, Argentine textile artist Alexandra Kehayoglou and Brazilian artist Lygia Pape.
The authors, who pass on their message around the world, use a transport company to move it from place to place, trying to leave the smallest possible carbon footprint behind. 
Still, the artistic team wants to leave an imprint - one of solidarity and hope. Everyone, including you, can pay a voluntary ticket fee. All the money raised will be donated to Ukrainian artists who have fled the war-stricken country with their families.
Solidarity and empathy drive the whole project. Performers of different ages, nationalities and genders form a single forest of tall trees, whose strength lies in their diversity and mutual support. We-nature can do it together. We will survive.