We recommend the show to everyone aged 12 and older.
CONCEPT, DIRECTION:
Alessandra Paoletti, Damiano Ottavio Bigi 
PERFORMERS:
Damiano Ottavio Bigi, Łukasz Przytarski 
SOUND:
David Blouin 
LIGHT DESIGN:
Evina Vassilakopoulou, Amador Artiga Tuset
VIDEO, PHOTO:
Pavlos Kosmidis, Amador Artiga Tuset, Fabio Melotti
CO-PRODUCED:
TORINODANZA Festival, ONE DANCE WEEK Festival – Plovdiv, Compagnia Degli Istanti
SUPPORTED BY:
2WORKS / DIMITRIS PAPAIOANNOU, il FUNARO Pistoia, Fabbrica Europa PARC Performing Arts Research Centre Firenze, Lavanderia a Vapore, centro di residenza per la danza Torino, NRW Ministerium für Kultur und Wissenschaft, Teatro-Biblioteca Quarticciolo Roma
PREMIERE:
1 June, 2022 One Dance Week  Festival - Plovdiv
DURATION:
50 min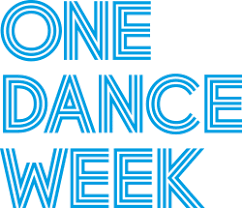 Do you still remember last year's performances by Dimitris Papaioanna's dancers in Transverse Orientation? Then you will surely enjoy the male duet Un discreto protagonista, performed by Łukasz Przytarski and Damiano Ottavio Bigi, who together with Alessandra Paoletti create works on the border between theatre, dance and fine arts. It is the story of a moment, where in silence and emptiness a relationship is born between two characters whose paths constantly unite, pass and overlap. In pure dance and images, the oldest human stories are reflected, which, like little pieces, form only one.
The performance on Friday June 10 is followed by a moderated discussion with the artists.