CONCEPT, CHOREOGRAPHY, DIRECTION:
Viktor Černický
MOVEMENT RESEARCH GROUP:
Tomáš Janypka, Inga Zotova-Mikshina, Roman Zotov-Mikshin
PERFORMANCE:
​Monika Brablecová, Jana Gabrielová, Lenka Frízlová, Tereza Havelcová, Zuzana Hladká, Vjačeslav Ivančenko, Alžběta Invančenková, Terezie Kozlíková, Pavel Moravec, Markéta Musilová, Radka Ondráčková, Barbora Poláchová, Eliška Pomyjová, Zuzana Rambousková, Lucie Urbanová
DRAMATURGY:
Lukáš Karásek
MAKRODRAMATURGY:
Sodja Lotker
LIGHT DESIGN:
Zuzana Režná
PRODUCTION:
ZDRUHESTRANY
EXECUTIVE PRODUCER:
Tanec Praha z.ú.
CO-PRODUCTION:
TANEC PRAHA festival
SUPPORTED BY:
Festival 4 + 4 Dny v pohybu 2019, CIRQUEON, Invalidovna, Ministerstvo kultury ČR, Statutární město Brna, Magistrát hlavního města Prahy a Městská část Praha 3 
PREMIERE:
2022, Prague / TANEC PRAHA Festival
DURATION:
30 min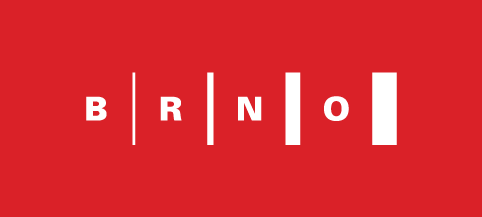 When buying tickets, please pay attention to the current covid related conditions for visitors on our website.
"A space where movement and gesture together transcend the world of communication and become a game."
In this way, author and performer Viktor Černický describes his new performance PRIMA, in which he asks how we can meet another person through art. His inspiration is the Dutch Golden Age, which speaks of images abounding in human energy and play. The open rehearsal within the TANEC PRAHA Festival is the first time the production that will premiere next year will be shared publicly.
Ateliér v pohybu pro 33. festival TANEC PRAHA 2021 je jedním z kroků k připravovanému představení PRIMA. Představení s plánovanou premiérou v roce 2022 vyvíjíme ve spolupráci s místními komunitami v České republice, Španělsku, Itálii a Rumunsku. Projekt PRIMA je realizován v rámci projektu Be SpectACTive spolufinancovaného programem Kreativní Evropa Evropské unie v koprodukci Tanec Praha, z.ú., Cafè de las Artes Teatro (ES), Teatrul national RaduStanca (RO), CapoTrave/Kilowatt (IT)