CREATORS, PERFORMERS:
Emese Cuhorka, Csaba Molnár 
VR DIRECTOR AND PRODUCER:
Enya Belak
VR FILMING AND POSTPRODUCTION:
Igor Crnkovic 
TECHNICAL COORDINATOR:
Jaka Šimenc
TECHNICIAN:
Omar Ismail
PRODUCTION:
Springback Ringside & Aerowaves 
DURATION:
40 min
PREMIERE:
22 February, 2019 / National Dance Theatre, Budapest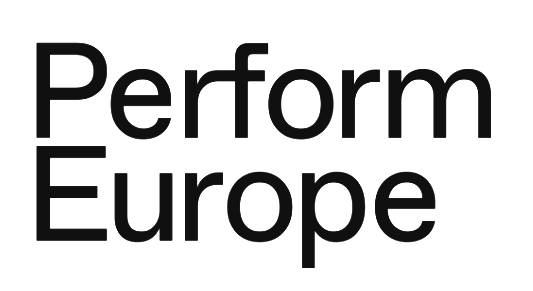 For Emese Cuhorka and Csaba Molnár, creators who hold a prominent place on the Hungarian dance scene, each body is a work of art created in a synergy of personal identity and environment.
The dynamic duet points to the fact that our bodies are not only ours – they are also bearers of cultural meanings and memory. Which of them are represented unwillingly, which suit them and how do they change over time? Together with the Hungarian tandem, walk the obstacle course made of various objects and disguises. At the end of it, perhaps you will rediscover the freedom and autonomy of your own body.
Nudity disclaimer: nudity as part of the overall artistic context on stage.​
Springback Ringside – DANCE in VIRTUAL REALITY
The best seats in the house, even if you arrive at the last minute.
The Aerowaves Springback Ringside project brings contemporary dance literally within reach of your senses. The experience for a small group of spectators wearing VR glasses confronts the long-held stereotype that "it's not the same on screen" and reveals the unexpected possibilities of connecting digitization and live art.
Each VR broadcast is followed by a moderated debate.