Concept, choreography, performers:
Johana Pocková, Sabina Bočková
Dramaturgy:
Viktor Černický
Light design:
Eliška Kociánová
Music:
Lukáš Palán
Co-producer:
TANEC PRAHA / PONEC – dance venue
Photo:
Vojtěch Brtnický
SUPPORTED BY

PARTNERS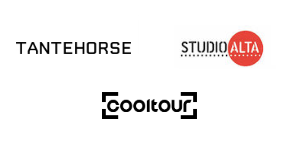 Duration:
40 min.
Premiere:
3. 12. 2019 PONEC – dance venue
In their new piece two performers balance on the borders between entertainment and perversity. They travel from manipulating the audience to self manipulation, oscillating  between the roles of leaders and victims. Inspired by media, populism and their manipulative powers, Lion's Den is an electrifying duet with strong emotional charge and high intensity, creating space for own interpretation and personal approaches.