Dance NEWs
Authors
Barbara Matijević, Giuseppe Chico
Dancers
Barbara Matijević
Music
Viktor Krasnic
Management
Dantès Pigeard
Distribution
Marion Gauvent
Production
1er Stratagème a De facto
Co-production
Kaaitheater (Bruxelles) ; UOVO (Milan)
Duration
45 min.
Premiere
5th March 2011, Festival Performatik, Kaaitheater / Bruxelles (Belgium)
Supported by
DRAC Ile-de-France, Beaumarchais-SACD Association Paris, French Institute Zagreb, Croatian Ministry of Culture, City of Zagreb, PACT Zollverein Essen (residency program) + Aerowaves
This tour receives the support of the Institut Français-Paris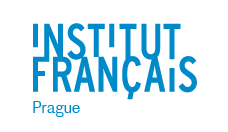 In English with Czech subtitles. 

Performance contains nudity. 
How to turn ordinary lives into an attractive spectacle, a spectacular show? The auteur duo succeeds in doing so in a somewhat eccentric piece created for the human body and a computer. Forecasting is an entertaining and daring game in which the performer completes a varied and bizarre mosaic of amateur YouTube videos. It transcends the boundary between the virtual world and reality, the intimate and the public sphere, and invites audiences to reflect on how modern technology is changing not only the world around us, but ourselves. ​
*
Forecasting (2011) is the final part of the trilogy Theory of the performance to come or the only way to avoid the massacre is to become its authors? and won the Special Jury Prize at the MESS International Theatre Festival in Sarajevo in 2016.